Asset Manager Studio
The launcher for all your Unreal needs. Including Unreal for Fortnite (UEFN)!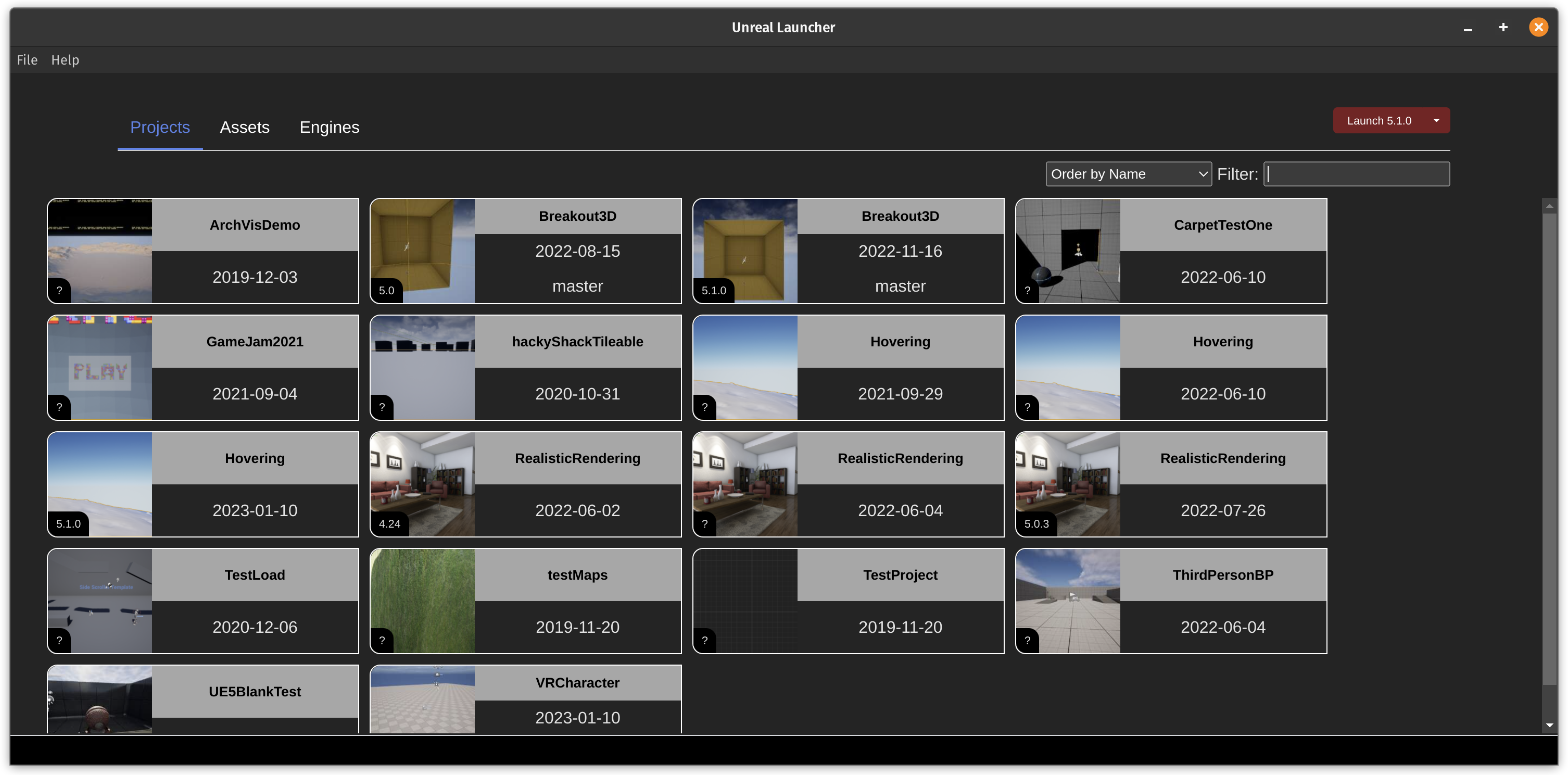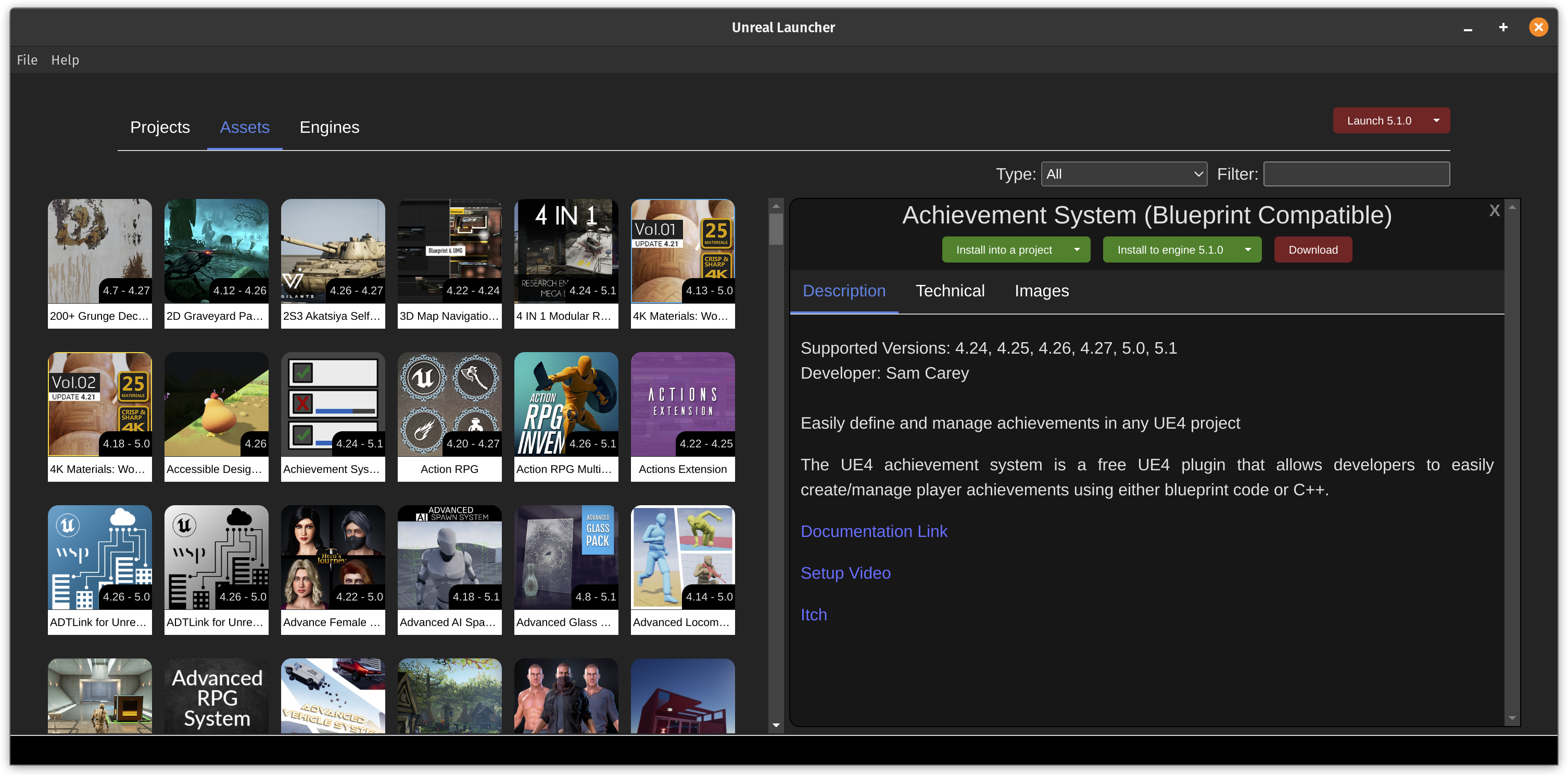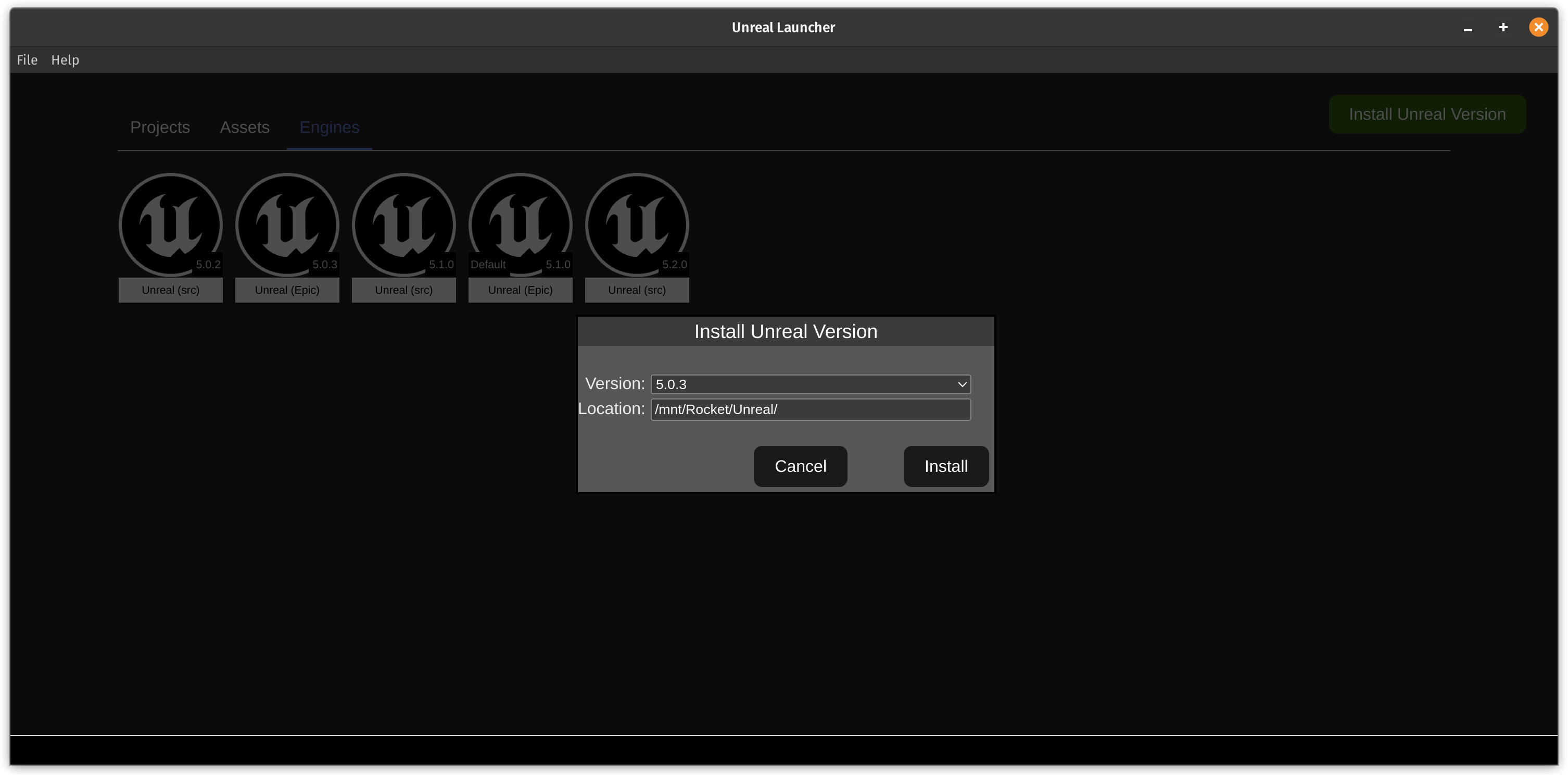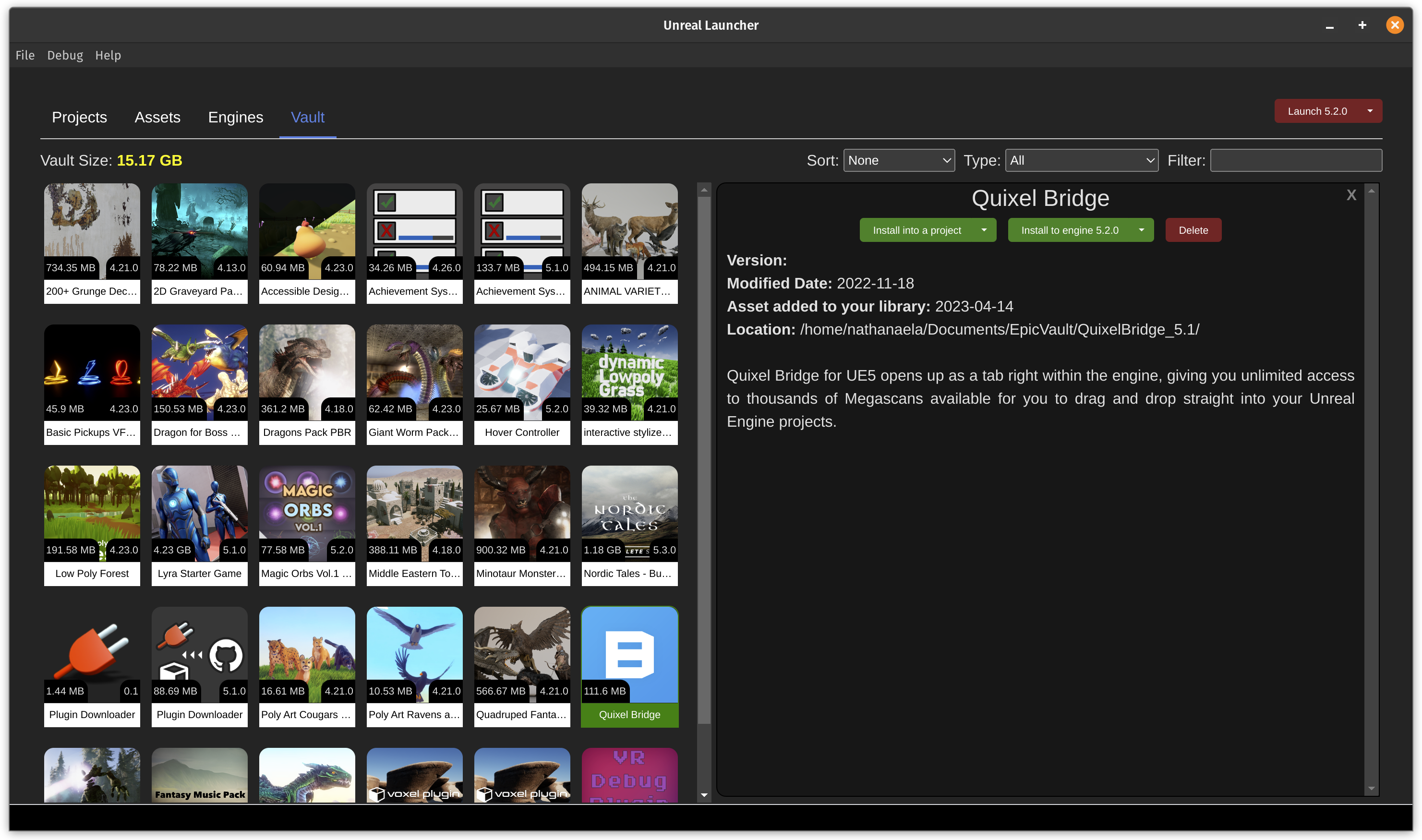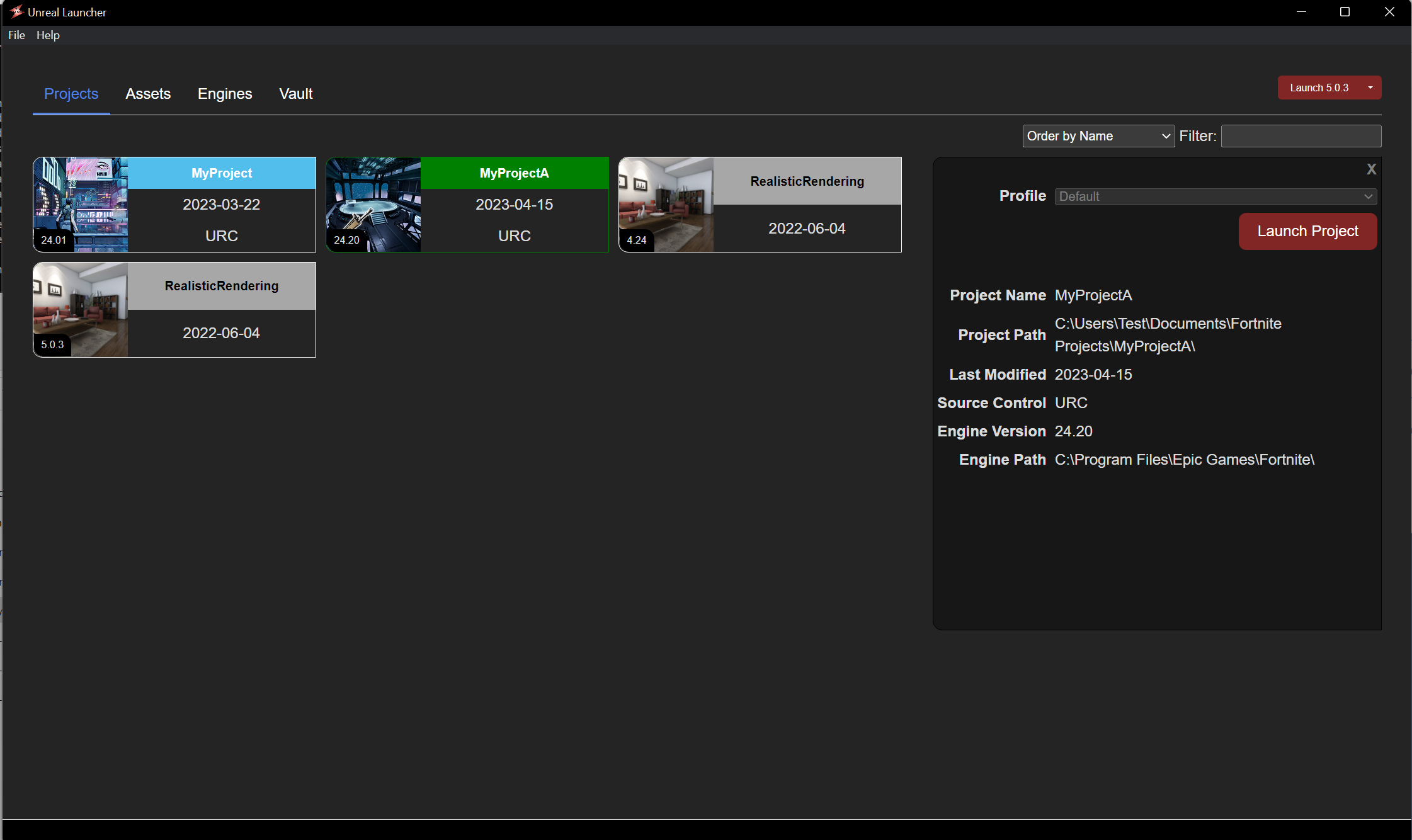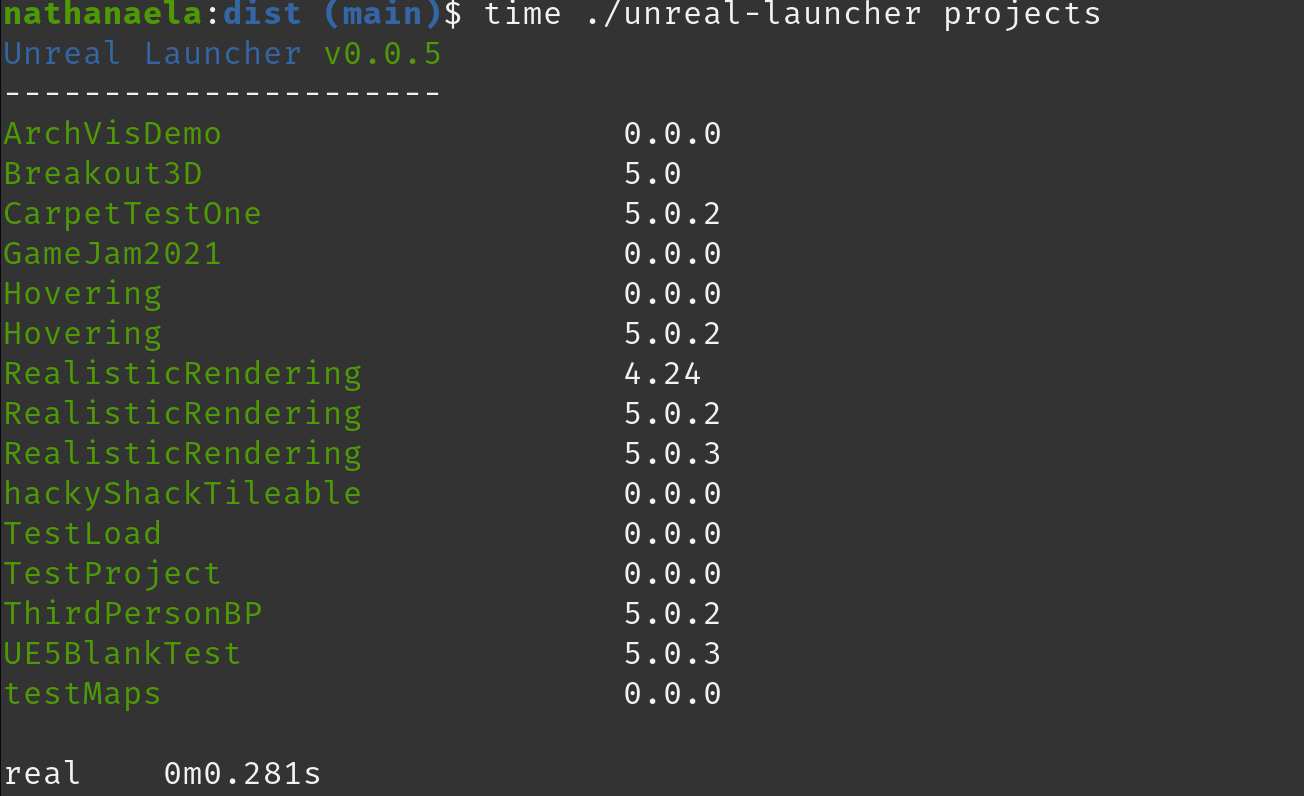 Great performance.
Get into the launcher in around 1 second and experience blazing fast responsiveness during usage.
Everything in 1 place.
Install and manage Assets, Engines and Projects with an intuitive GUI and context menus.
Fully integrated with Epic APIs.
Buying new Assets will display them automatically in your Assets tab.
Optimizations.
The launcher is built to be fast in every way, from downloads to basic operations.
Your plugins, your choice.
Install your plugins in either the Engine or your projects.
Version: 0.0.19
Download for Windows (Installer)
Download for Windows (Portable)
coming soon
Download for Linux (.deb)
Download for Linux (AppImage)
You can help fund features through here: Ko-Fi, Patreon or PayPal
Upcoming Features
Windows - Alpha release 0.0.11 / Beta 0.0.13
GUI Preferences - Released in 0.0.11
Installed Assets Management - Released in 0.0.11
Tips & Tricks - Released in 0.0.11
Launching Fortnite projects from launcher - Released in 0.0.12
Plugin Disk Cleanup - Released in 0.0.13
Discord Validation for Plugin/Asset Authors
Mac support
Marketplace Tab
Community Assets Tab
Resources Tab
Learning Tab
Image Caching
Launch Profiles (set params, terminal, environmental variables, ini settings, plugins per engine/project)
Quick Engine setup (mark plugins to be automatically installed in new engines)
Additional Engine/Project scanning to list any plugins or assets installed
Extensive Preferences Editor
Showcase Video
Please note for CLI usage the name is now "asset-manager-studio".